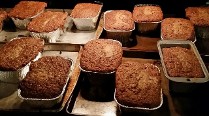 Each year in September, we celebrate Customer Appreciation Day, aka Zucchini Day. The tradition began a long time ago, as we found our veggie garden supplying us with a surfeit of zucchini squash. For Customer Appreciation Day that year we provided various refreshments all made with zucchini as a main ingredient. It was a success, and we have continued to explore the myriad possibilities of this wonderfully versatile vegetable.
Below please find some recipes that will be useful in creating excellent zucchini dishes.
ZUCCHINI DAY RECIPES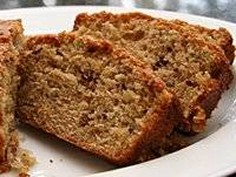 ROBERTA'S 100 PLUS YEARS OLD ZUCCHINI BREAD RECIPE
THE RECIPE IS OVER 100 YEARS OLD, NOT THE ZUCCHINI BREAD!
(Roberta learned this recipe from Miss Margaret Bible while they were both docents at the Southold Historical Society in the 1970's. Miss Bible was an octogenarian at the time, and had the family recipe from her Aunt Mary Stock many years before. )

Zucchini Bread (Mary Stock recipe)

3 eggs

2 cups sugar

1 cup oil

1 tablespoon vanilla

1 tablespoon cinnamon

2 teaspoons baking soda

1/4 teaspoon baking powder

2 cups flour

2 cups coarsely grated zucchini

1 cup chopped nuts

1 cup raisins (optional)

Beat eggs until frothy.

Beat in sugar, then oil and vanilla. Beat until thick and lemon-colored.

Mix dry ingredients.

Stir in dry ingredients and zucchini.

Fold in nuts.

Turn into two well-greased 8" x 4" pans.

Bake at 350 for one hour, or until pick comes out clean.

Cool 10 minutes in pan.
ZUCCHINI QUICHE
3 cups thinly sliced Zucchini

1 cup onions, chopped

1 cup Bisquick Mix

4 large eggs, farm fresh is best!

1/2 cup vegetable oil

1/2 cup Romano cheese

Handful Mozzarella cheese

Pinch of salt, pinch of pepper

Mix together, adding Zucchini and Onion last

Pour into 12" buttered pie plate

Bake @ 350 degrees for 30-40 minutes or until golden brown.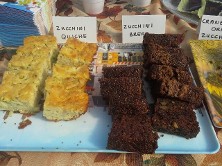 ORNAMENTAL PLANTINGS GREENHOUSES
NURSERY PHONE 631 765 2614
OFFICE PHONE 631 477 2410
E-MAIL LTLBNY@VERIZON.NET
NURSERY LOCATED ROUTE 48 SOUTHOLD NY
FOLLOW US ON INSTAGRAM@ORNAMENTALPLANTINGS