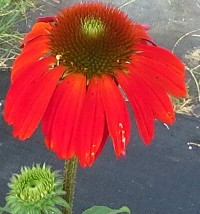 WELCOME TO OUR ALBUM OF PLANTS & PROJECTS & GARDENS & PEOPLE. INCLUDED HERE ARE INDIVIDUAL PERENNIALS, GRASSES AND SHRUBS, AS WELL AS PICS FROM GARDENS WE'VE BUILT BOTH FOR CLIENTS AND AT THE NURSERY. WE'VE ALSO INCLUDED SOME FAMILY PICS AND INFO, AS MANY OF OUR NURSERY CUSTOMERS HAVE WATCHED OUR BOYS GROW UP.
PHOTO JOURNAL
OF THE
PAT AND BILL MILFORD VEGGIE HOUSE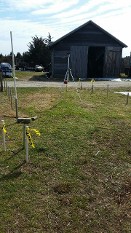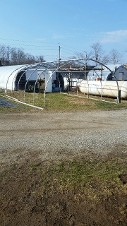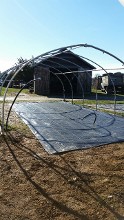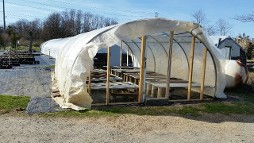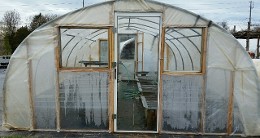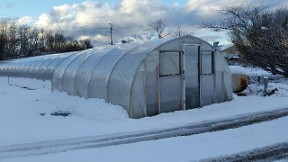 CREATION OF THE TRAVELLING CHICKEN COOP
( photo diary)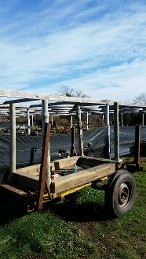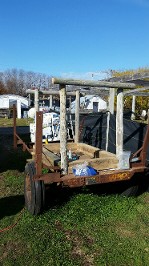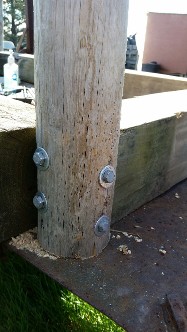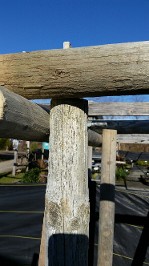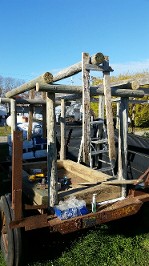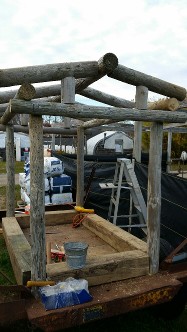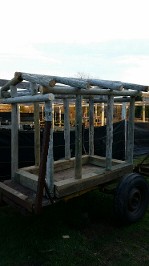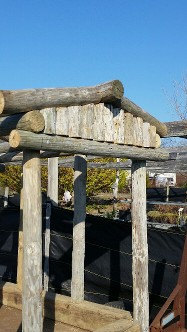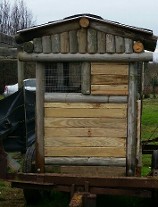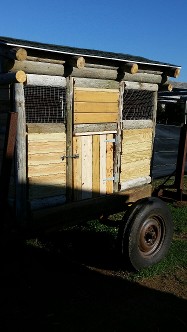 The Adventure of the Yellow Clivia
(a photograhic journal)
Charles gave me a potted, rare Yellow Clivia that he and Skip had grown into a magnificent speciman. I meant to divide it in the spring of 2012, but fate intervened and I was not able. But in the Fall of 2013, I endeavored to propagate this plant in hopes of creating new individuals that could be distributed to some of Skip and Charles' close friends and family. Below is a pictorial history of the division and subsquent potting. (As of January/February, all the new plants have flowers developing.)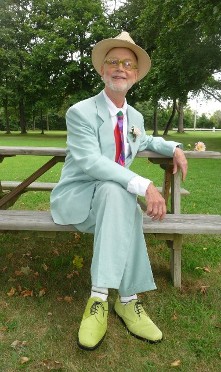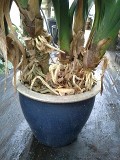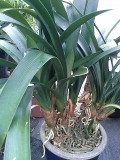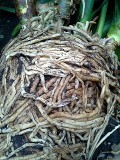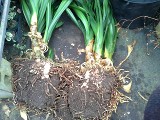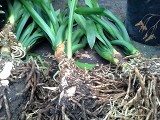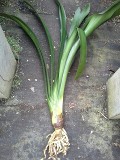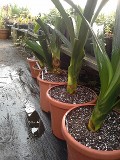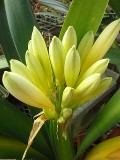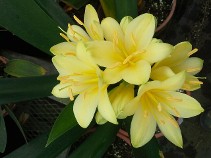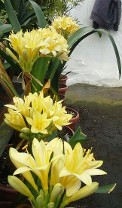 In March of 2012 we were fortunate enough to adopt 2 year old Shila, a dog from the Animal Rescue Fund of the Hamptons. She has been an unadulterated joy in our house. Our veterinarian at North Fork Animal Hospital is very fond of her as well. She has Addison's Disease (the same illness John F. Kennedy had), a failure to produce her own cortisone. She visits the Vet every 4 weeks for a shot and takes a small daily dose of Prednisone.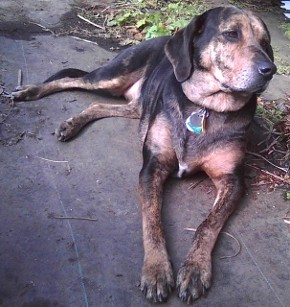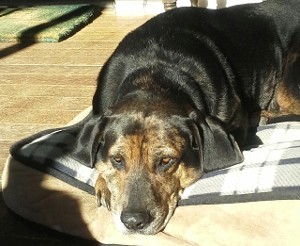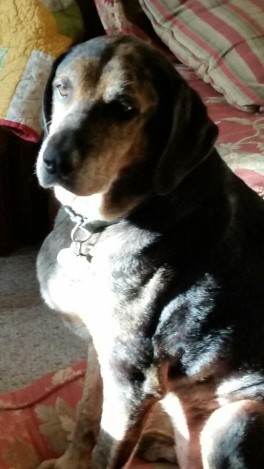 In September of 2016 Eric and Sofia were married in Sofia's parents backyard. It was a weekend befitting a great romance of this or any century.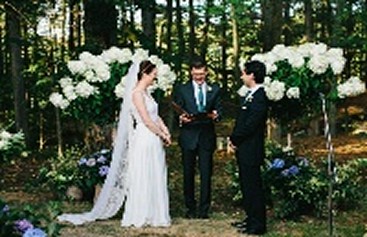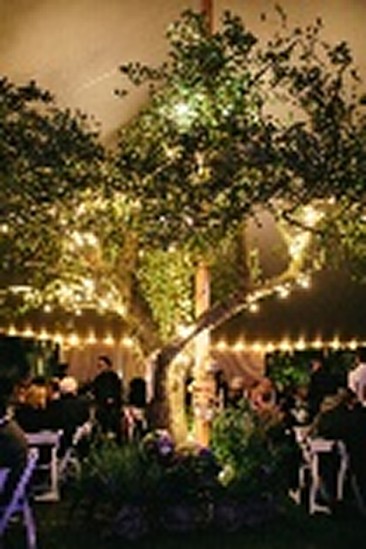 CARL, IN MAY OF 2011, GRADUATED FROM RICE UNIVERSITY IN HOUSTON TEXAS. IT WAS A SUNNY YET MILD DAY, ONLY 70 DEGREES WITH A NICE BREEZE, AND LOW HUMIDITY. A FRIEND OF CARL'S CONVINCED HIM TO SMILE FOR THIS PICTURE.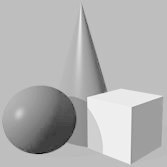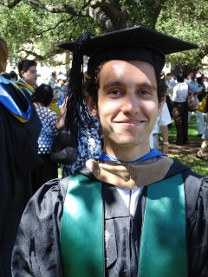 ONE OF CARL'S PAINTINGS FOR HIS SENIOR ART PORTFOLIO- 'NIGHTLIFE'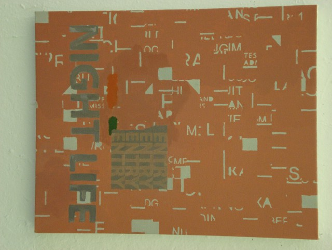 Carl's pencil drawing of a famous residential design, made while he was studying architecture at Rice University.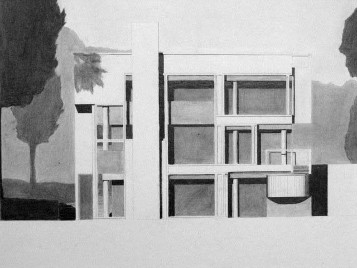 THE PLAN'S THE THING, BY WHICH... IT'S IMPORTANT TO HAVE A PLAN IN MIND WHEN BEGINNING A NEW GARDEN OR A RENOVATION OF AN EXISTING SITE. IN THIS CASE, THE NEW PLANTS NEEDED TO BE LOW MAINTANENCE AND DEER RESISTANT.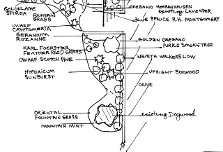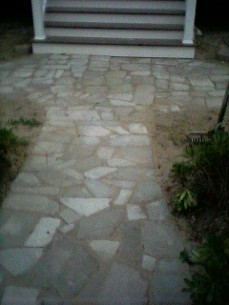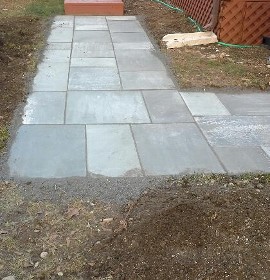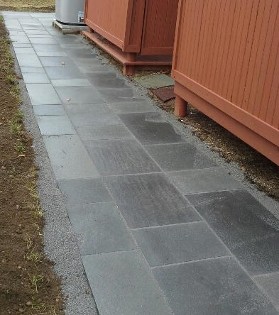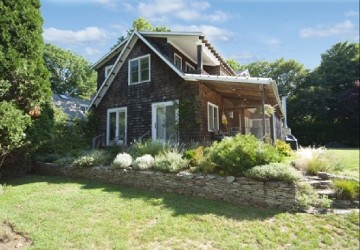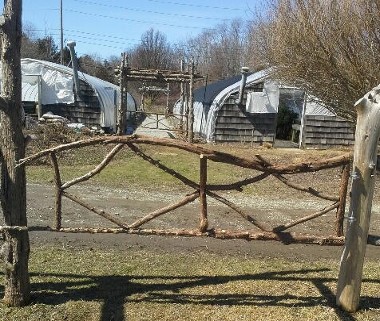 We finished the rustic arbor at the south end of Sedum Alley, and added gates to the arbor and to the Shade House. Stay away Bambi!