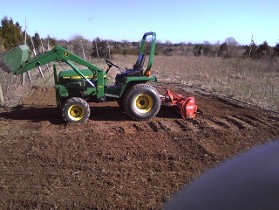 2019 SCHEDULE
April Open House Saturday 20
May
Herbal Soap Workshop
June
Edible Herb Day
July
Garlic Gloriosa
August
Dog Days of Summer
September
Zucchini Day
October
Annual Big Sale
DOG DAYS OF SUMMER CELEBRATION
SATURDAY JULY 15TH 2017
HOT DOGS,
HOMEMADE TREATS FOR PUPS AND PEEPS
VISIT WITH A DOG AND RECEIVE 10% SAVINGS
EDIBLE HERB DAY
SATURDAY JUNE 13TH 2015
SECOND ANNUAL
IT WAS SO DELICIOUS AND FUN WE HAD TO DO IT AGAIN!
SO MANY TASTE DELIGHTS AND SUCH GOOD COMPANY, WE ARE COMPELLED TO MAKE THIS A PERMANENT PART OF OUR ANNUAL SCHEDULE.
PICTURES AND RECIPES WILL FOLLOW SOON.
Saturday September 20th 2014
10 a.m- 5 p.m.

Zucchini Day/Customer Appreciation Day
Please feel welcome to enjoy delicious homemade food, featuring the versatile and ubitquitous zucchini.
Of course Roberta's famous Zucchini Bread and Zucchini Chili will be there, as well as other surprise delicacies.
See you then.

SATURDAY MAY 3RD 2014
11 A.M.- 1 P.M.
COMPOST TEA
SAFE AND NATURAL GARDEN FEEDING
A DISCUSSION AND DEMONSTRATION
BY COMPOST TEA EXPERT SHAMMA MURPHY
OF SAVE OUR SOILS
http://www.sosforyoursoil.com/index.html
A COMPREHENSIVE AND ENLIGHTENING TALK
THE HOW, WHAT, WHY, WHEN AND WHERE OF COMPOST TEA
(NO FEE, BUT IF POSSIBLE,
A CONTRIBUTION OF NON PERISHABLE FOOD
FOR THE LOCAL FOOD PANTRY IS APPRECIATED.)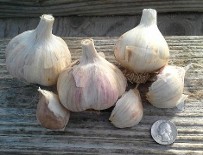 ORNAMENTAL PLANTINGS GREENHOUSES
NURSERY PHONE 631 765 2614
OFFICE PHONE 631 477 2410
E-MAIL LTLBNY@VERIZON.NET
NURSERY LOCATED ROUTE 48 SOUTHOLD NY
FOLLOW US ON INSTAGRAM
@ornamentalplantings